Youth are our future.
Okay, that sounds corny but it's true.
As a student, young theatre artist/enthusiast, or just someone that is arbitrarily defined as young, we want to make sure you get all the access to the arts that we can make available. That's why GCTC operates its Education & Learning Programs. We're committed to developing artistic learning opportunities for young people, that foster lifelong connections to the arts.
Student Matinees
For students we offer weekday matinee performances for most shows throughout the season. These matinees can be accompanied by a backstage tour before the show and a talkback with the actors after the show. This provides student's affordable access to professional theatre that complements the Ontario curriculum.
2019-20 STUDENT MATINEES
Student tickets are $10+HST. To secure your group booking, please note that a deposit of 25% of the final invoice is due a month prior to the performance. In the case of cancellations or group number adjustments, the deposit is partially refundable unless within 48 hours of the performance date.
*Special presentation from Green Thumb Theatre for young audiences.
Play Study Guides
Each show with a weekday matinee has an in-depth guide written by a professional study guide writer. Guides include a synopsis of the play and pre- and post- show lesson plans and discussion topics for teachers to incorporate into their curriculum. The guides are made accessible to teachers and students prior to the matinee and posted on our website.
The guide helps Teachers bridge the gap between classroom learning and the live theatre experience and connect the play and its themes directly to the Ontario curriculum.
PDF DOWNLOADS
2019-20 Education & Learning Brochure
2019-20 STUDY GUIDES
CONTACT INFORMATION
For more information or to inquire about bookings, please contact:
Jillian Kennedy
Front of House and Outreach Manager
foh@gctc.ca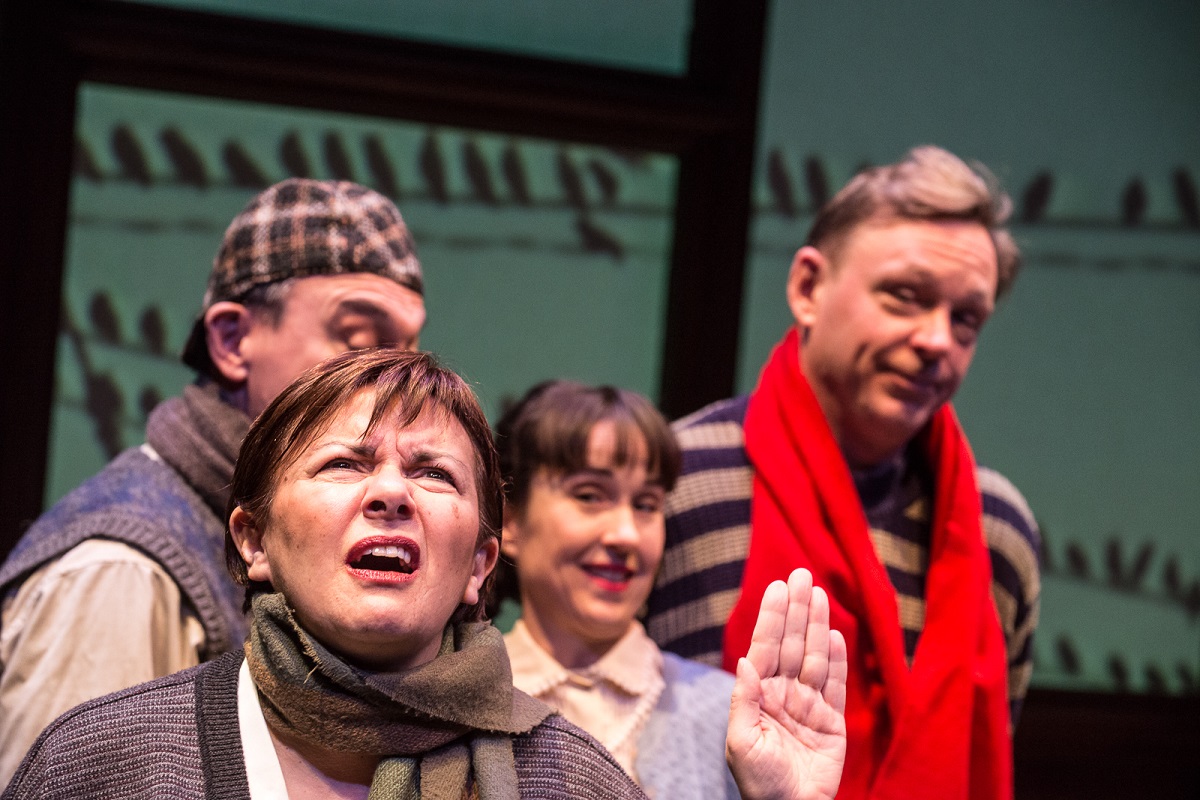 Education & Learning Mailing List
For periodic updates about our program, sign up for our Education & Learning newsletter.
To join, email education@gctc.ca.
The Hive @ GCTC is for students!
SEE PROFESSIONAL SHOWS AND MEET THE ARTISTS!
GET BACKSTAGE AT GCTC!
The Hive @ GCTC introduces high school and university students to the inner workings of GCTC and the Ottawa theatre community.
Join The Hive @ GCTC and get the scoop on monthly events and workshops specially designed for members, as well as information about opportunities in the Ottawa theatre community.
For each workshop, we invite a different designer, artist, or crew member to join us and share a deeper insight into how GCTC works. Workshops are often paired with one of our mainstage productions. Hive members are also offered discount tickets to see the discussed topic in action (so you might get a workshop on lighting design by the person who designed the lights in the show you're about to see!).
Interested participants can contact our Education Services Manager Catherine Ballachey for more details.
Additional workshops and events will be announced as details become available, so stay tuned!
CONTACT INFORMATION
Jillian Kennedy
Front of House and Outreach Manager
foh@gctc.ca